We know you've heard a lot about CBD and its benefits, but are you confused on where to begin? Our suggestion would be CBD tincture. Here's a guide on all you need to know about CBD Tinctures.
CBD tinctures are a favorite choice among athletes and those who seek sports as a profession and they are a highly popular supplement. For those new to CBD, tinctures are a great choice. Here's why!
What are CBD Tinctures?
CBD tinctures are liquid extracts which are made by combining of CBD-rich hemp oil along with glycerin and ethanol or any other type of nutritious oil. The hemp which is found in CBD tinctures contains CBD which is one of the major cannabinoids of hemp plants.
CBD tinctures will not cause a high when you consume them according to suggested servings due to the negligent levels of THC.
Is Tincture the same as CBD Oil?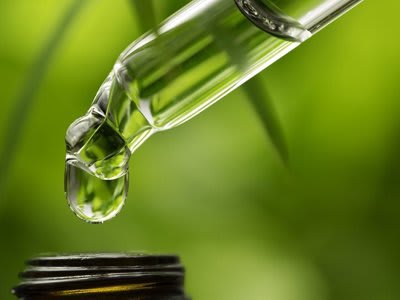 CBD tincture can be considered a form of CBD oil which can be used as an additive in food or drink. The CBD tincture contains a small amount of hemp infusion and lets you gain the goodness of CBD through food or drinks. One of the main differences is that pure CBD oil is the raw oil pressed directly from the hemp plant. This form of CBD oil is the molecular form of cannabidiol.This is rare to get as most of the time it is available as a vaping juice. A tincture is a molecular CBD which has been mixed with any other specific oil and is an efficient method of consumption after inhalation.
Unlike CBD oil, which can be consumed by a vaporizer, CBD tincture is for oral consumption. Add it to food, your favorite drink or also you can directly drop it under your tongue for easy consumption. Like CBD oil, CBD tincture offers all of the benefits of CBD as well.
What are the uses and benefits of CBD Tinctures?
Tinctures are considered an approachable way of getting the benefits of CBD. They are affordable, portable and versatile and best suited for active lifestyles. Here are some of the uses of CBD and its benefits.
Lower concentrations of CBD
CBD tinctures offer the lowest level of CBD mg per serving. Hence it is ideal for anyone who needs a small amount of CBD into their system and those who need precise dosages.
For those who need varying dosages, low potency CBD tinctures which can be taken multiple times a day are the best!
Antipsychotic and anti-anxiety properties
CBD tinctures contain anti-psychotic properties as well as anti-anxiety properties. A study has found that CBD helped reduce symptoms in patients with SAD(Social Anxiety Disorder).  While THC creates psychoactive effects in users, CBD helps calm consumers and reduces anxiety. It treats patients with chronic psychotic disorders.
Multiple Flavors and Sweetened Options
CBD oils have an earthy flavor and are not exactly delicious. However, CBD tinctures are sweetened and have natural flavor infusion for an enjoyable CBD supplementing experience.
Easy Dosing
Since CBD tinctures can be dropped under the tongue with a dropper, you can control into exact intake unlike in the case of vape juices. It also helps in easy absorption of the entire CBD into your system since it is directly placed under the tongue compared to other oral forms of consumption.
Helps during Chemotherapy
Those undergoing the process of chemo therapy know how hard it is with all nausea and vomiting. CBD tinctures help regulate this debilitating side effect by activating receptors known for their anti-nausea properties.
Portability
Another important feature of CBD tinctures is that they come in small bottles. You can carry your tinctures when you visit the gym, on your backpacking trip or just about anywhere you travel.
Affordability
Compared to other forms of CBD hemp oil supplements, CBD tinctures are the most affordable option. They are a popular choice for those on a budget and wish to avail the advantages of high-quality CBD.
Gain all health benefits of CBD
With CBD tinctures, you gain all benefits associated with CBD since tinctures are in a more potent form. It's consumption helps to reduce insomnia, epilepsy, inflammation, and even the progression of diabetes.
Can you Vape CBD Tinctures?
Tinctures are best when taken sublingually. Most people do not recommend you to vape CBD tinctures because they are concentrated due to the ingredients present which would result in a very harsh taste. Instead of vaping, tinctures are best consumed with food or with drinks.
Where can you buy CBD Tinctures?
You can purchase CBD tinctures online from leading stores like Diamond CBD, CBDfx and so on. They can also be purchased from CBD stores nationwide from brands like Nuleaf or from approved dispensaries.
Bottom-line
CBD tinctures are best for those who are beginning to use CBD since they taste good with flavors. They are also good for those needing to consume precise doses and for those who wish to consume them across a day. Like CBD oil, they offer all the benefits of CBD and in an easy to use form.
Get more stuff like this
Subscribe to our mailing list and get Latest updates
Thank you for subscribing.
Something went wrong.